Antique Linen Sheets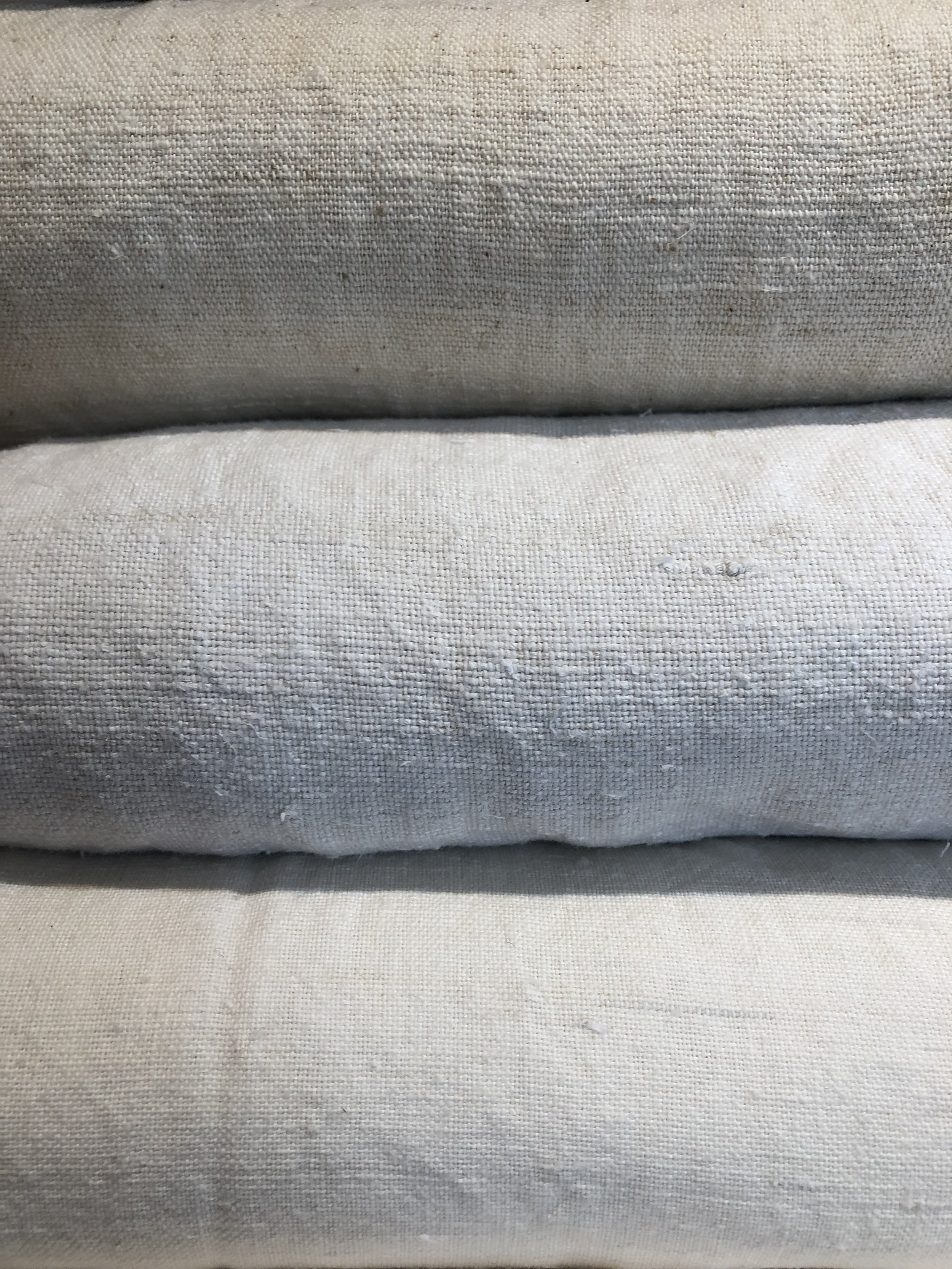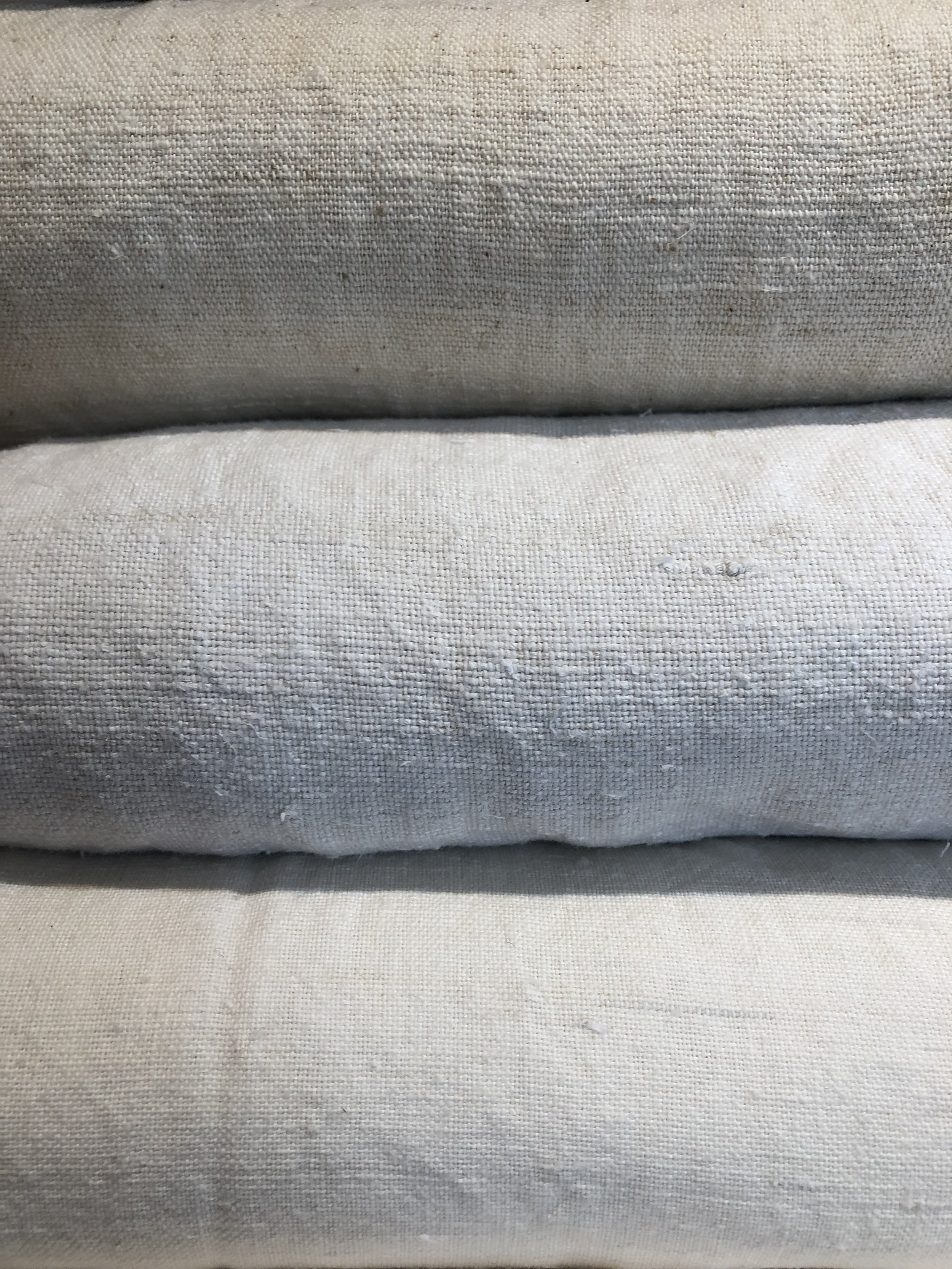 Antique Linen Sheets
Italy & France | c.1875
We have been finding, using and selling antique sheets since 1980 and we find the French and Italian linen sheets from the late 1800 to early 1900's are the best of linen. Some are personalized with embroidered monograms, most are handwoven, all are sturdy and made with fine craftsmanship and many are made by the sisters' hands at the convents.
These sheets were woven to fit the beds of these earlier times. Most will fit queen beds. These were woven before washing machines & dryers and were cleaned with care in the village fountains designed specifically for washing the linens. The flax plant from this time period produced longer strands of higher quality & weight of fiber than we see today.
This lot of sheets are natural French and Italian linen. Most French sheets are woven in two panels while most Italian sheets are 3 panels; always the width of the weaver's loom. Rarely are two the same.
Use as your bed sheet, a summer blanket or bed cover, as fabric to make window coverings, slip covers, upholstering furniture etc…
Wash all linens with warm water and line dry for best care of linen and longevity.